Hello Cat Lovers!
Our cat sitters are vetted, address checked and fall under our Cat in a Flat Guarantee, so rest assured that your kitty is in safe hands. You can also read wonderful reviews by our community on their profiles. We know our cat sitters can't wait to meet you and your cat.
Fill out the form and we'll connect you with our trusted cat sitters nearby.

Kurzbesuche und über Nacht Betreuung. Tolle Alternative zur Katzenpension.

Find a 5-star cat sitter that suits your cat's needs in just three clicks.
50.000 Registered Pet Sitters • 2 Million Visits • 98% 5-Stars Reviews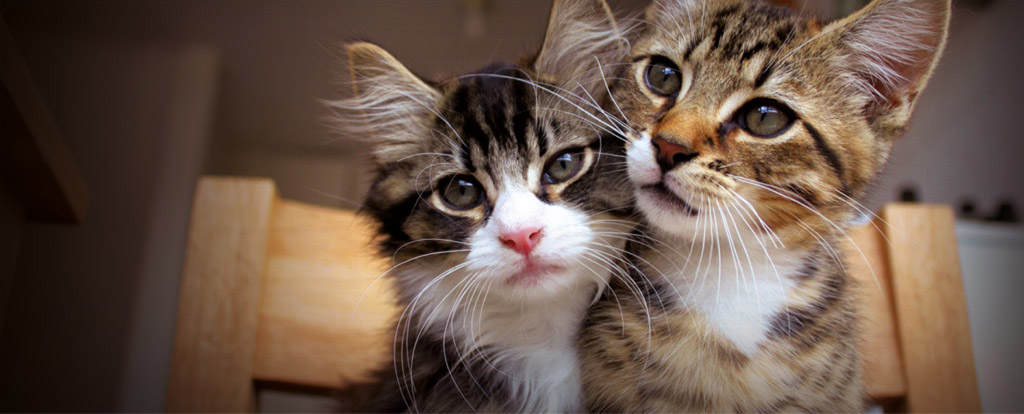 Five stars isn't enough. Luciana was amazing. Not only did she do a wonderful job taking care of our cat, but she kept us updated every single day with lots of pictures and detailed updates. It made our trip SO much more relaxing to know that the cat was happy. Our cat is usually very anxious and shy around strangers, but He LOVED Luciana and so did we!

It's quite a leap of faith giving a stranger the keys to your home, let alone the responsibility for your beloved pet. But from the initial contact, Meylin was kind, professional and attentive. She took care of our shy cat for a week and regularly updated us with pictures, videos and messages. We are confident that all our cat's needs were met, and more.

This was my first time using a cat sitter and I feel very lucky that I got Isha. Charlie is a rescue cat, and kennels were just not working out for her, so this was the perfect solution. Getting daily pictures, and coming back to a happy cat means that I will definitely contact Isha again when I go away. She's clearly a massive cat lover, so I can't recommend her enough.

The best review I can leave is that when we got home we felt that Avon and Marlo felt like they had been loved whilst we were away. They were calm, sociable and very happy when we all got together again. The level of communication was brilliant - lots of pictures on Whatsapp. We were just extremely happy with Dani - her care and her attitude were exceptional.

Heather was awesome whilst we were away over Christmas, returned home to find Flea very relaxed and content. Great communication from the start, really friendly and sent us lots of nice photos. Would definitely recommend her and will be in touch for future trips!
Cat sitters can offer daily visits or overnight stays. All sitters can set their own fees.
Excellent based on 278615 reviews
Cat owners need a stress-free way to care for their kitty while they are away. Relaxing on holiday isn't possible unless you know your cat is happy and looked after by a trusted pet sitter. In case of emergency, you also need the reassurance that your furry friend is covered, no matter what. Cat in a Flat provides cover for all cat sitters and your cat(s) for the length of your booking.
To further set your mind at rest, all Cat in a Flat sitters are vetted, address checked and have to agree to our Code of Conduct. You can also read genuine reviews on our cat minders' profile pages and see who has been police checked.
As cat lovers, it's important to us that our cat sitters not only feed your cat and clean the litter tray. Taking the time to cuddle and play with Mr Whiskers is essential, as is sending you daily updates and photographs of your cat.
Whether you need daily visits, an over-night sitter, or a carer experienced in administering medication, Cat in a Flat has a tailored solution for you. Search our community to find a trusted sitter in your local area.