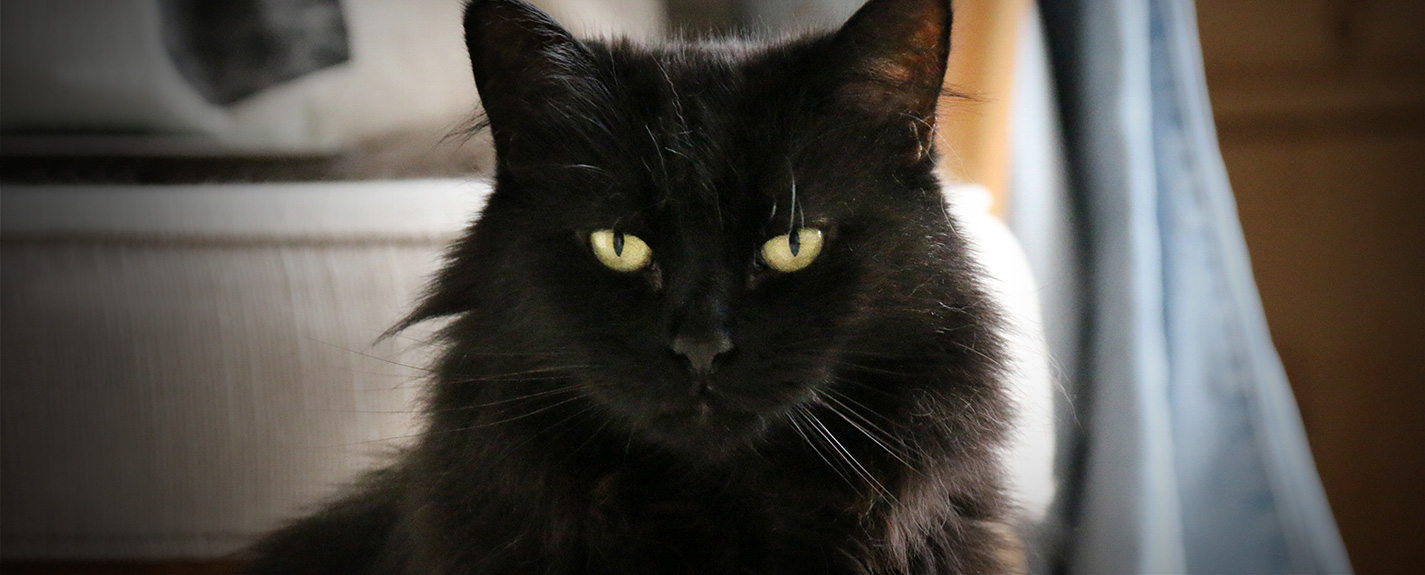 1 Daily Visit £17
2 Daily Visits £19
Need an
awesome
cat sitter?
Initial Response Time:
Within a few minutes
Last active:
A few days ago
About Me
Cat sitter in Cheshunt
Hi! My name is Tara. Most of my life I've had pets, mostly cats and currently I am the guardian of two rescues, Darth & Aubie.
Please contact me so I can meet with you and your kitties and get to know each other and discuss your cats' needs while you are away.
When your fur babies are under my care, they will get clean water, fresh food, litter cleaning (if applicable), playtime, cuddles & belly rubs every visit; if they allow it of course. Plus any specific instructions given to ensure your kitties are happy and healthy while you are away.
Tara has been amazingly patient with our boy. She's been giving us at least one update a day and we have felt so reassured by having her looking after him. Tara tailors her interaction accordingly to your pet's personality. On our return Oliver looked happy and well fed, no signs of distress what so ever, especially considering he is very shy.

27 Feb 23

Eleanor P

Waltham Cross

Fantastic as ever! Great communications and a very happy kitty :D

26 Oct 22

Holly W

Cheshunt

Tara was fantastic as always with Jax. We never have to worry about going away as we always come home to a happy and relaxed cat.

2 Aug 22

Petra W

Cheshunt

Superb care as always! <3

4 Jul 22

Eleanor P

Waltham Cross

Perfect as ever! Great comms and happy kitties, and kept the place nice and tidy of all the litter that I know fills the place pretty instantly - thank you!

27 Jun 22

Petra W

Cheshunt

As always, superb! Working on my next booking with Tara :-) x

21 Jun 22

Amber E

Waltham Abbey

Tara was really great! Very good communication, videos, pictures daily & our cats loved her. We will definitely be booking again

29 Mar 22

Eleanor P

Waltham Cross

Perfect service as ever, everything very clean and tidy when we got back, and some very happy kitties :)

21 Mar 22

Petra W

Cheshunt

Tara has - as per usual - a brilliant job, going over and above. My cat is still recovering after a terrible accident and I was never left in doubt that she is in the best possible hands. Highly recommend!

28 Dec 21

Eleanor P

Waltham Cross

Perfect service as usual, kitty cats very happy, house super neat and tidy. Thank you! :)

9 Dec 21

Eleanor P

Waltham Cross

Fabulous service as ever! A couple of very happy kitties when we got back, and some wonderful pics and videos of our fluffy friends while we were away :D

23 Oct 21

Holly W

Cheshunt

Tara was fantastic again with Jax. Always giving him lots of care, attention and cuddles! We never have to worry about going away knowing that Jax is in such good hands :)

5 Oct 21

Eleanor P

Waltham Cross

Tara was absolutely brilliant! Reliable, responsive, flexible, sent us fantastic little video/picture updates, took great care of Albie and Milly and evidently is as much a lover of felines as me :D will gladly have her back any time!

21 Sept 21

Ray S

Cheshunt

Tara is awesome, sends daily pics/vids updates, and spends some time with the little furbaby! I definitely recommend her and will be booking her again in the future.

14 Aug 21

Petra W

Cheshunt

As always, Tara did a great job keeping Gemmi entertained, fed and watered. We love her!

11 Jul 21

Holly W

Waltham Cross

Tara looked after our fur baby Jax for 7 days, and she was absolutely brilliant. We received daily photos and updates and she really took the time to play with him and give him lots of attention. We returned to a very happy, relaxed cat. We are truly grateful and Jax is already looking forward to having her look after him again in a few weeks time!

28 Jun 21

Petra W

Cheshunt

Tara was a superstar, looking after Gemmi and navigating the pitfalls of my somewhat dodgy house alarm like an old pro! I am ever so grateful for how well everything went and I am glad to recommend her.

Thank you for looking after the boys while we were away (and for your lovely thank you note which was nice to come home to). You are the cat sitter for us!

23 Jan 20

Tania A

Hoddesdon

Thank you Tara for again looking after my girls. Knowing they are being so well looked after when I'm away makes us all happy.

21 Jan 20

Kathryn S

Hertfordshire

She's awesome! Excellent communicator, great availability, practical, down to earth! She really went the extra mile for us bringing catnip spray around to help our baby like his new scratching post and sending photos and videos. She was so responsive and trustworthy. Couldn't fault her. We were hoping to establish a good local working relationship and we did just that! You can tell how much she loves cats from her very first visit. Thanks Tara! :)

2 Jan 20

Stephanie W

Cheshunt

Very happy with Tara's services. My cats seemed very relaxed in her care, even my nervous 12 yr old. Received lots of lovely photos & videos of our babies while we were away which reassured us that the cats were fine. Would definitely use Tara again in the future.

Tara looks after my little boy very well, and he's very happy and relaxed when I get home.

15 Sept 19

Pat A

cheshunt

Thank you Tara for all your kindness & help with Pebbles whilst I was on holiday. I would thoroughly recommend you for taking care of anyone's cat as you go beyond expectations to keep cat's happy & secure whilst their owner is not there. I will definitely be using you again.

15 Sept 19

Tania A

Hoddesdon

Would recommend Tara to look after you cat as she goes above and beyond in caring for your furbabies. She loves them and spoils them and makes them happy and relaxed so you can enjoy your holiday with no worries

13 Aug 19

Lisa M

Hertfordshire

Tara was absolutely fab. Made me feel at ease about leaving my cats and home in her capable hands. Sent lovely pics and videos daily too which was brilliant, would definitely recommend

25 Jul 19

Sarah C

Cheshunt

Tara was kind, attentive and extremely helpful, I was delighted when I realised that she is more than happy to look after the home as well as the cats. Even my neighbors commented how attentive she was and that she spent a good amount of time with the cats. Usually our eldest sulks and won't come to us for a couple of days after a holiday, but this time he didn't, I assume it's because he got enough attention from Tara. Tara kept in contact whilst we was away, sending me videos, pics and updates. Fantastic! I will definitely be using Tara again & wouldn't hesitate to recommend her services to anyone.

Tara looked after my Henry perfectly for 4 days!

2 Sept 18

Tania A

Hoddesdon

Tara was brilliant, i got updates and i had very happy and relaxed cats when i returned.
This sitter is currently not taking any bookings.